Kenyan politics is getting rather tiresome and exhausting, especially for yours truly. So let's start this political post on the fringes.
World super model Naomi Campbell loves the
Kenyan
Coast
and that is where she spent the recent Easter holidays. Kumekuchans will remember that one of the most desirable women on earth had a case in 2006 where she was accused of throwing a cell phone at her maid. The supermodel has quite a temper.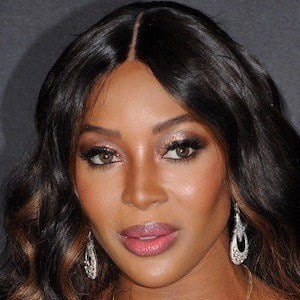 Naomi Campbell was In Malindi over Easter and issued a strange statement
This was hardly the first time the volatile
Campbell
, 35, has been accused of assault. Yet another employee said
Campbell
threw a phone at her during a tantrum in 2001. Then in 2004,
Campbell
's maid claimed that her employer slapped her.
Campbell
pleaded guilty to an assault charge for beating yet another assistant in 1998. As the Americans say, Phew, some broad!!
But even more fascinating was the fact that during her recent stay in
Kenya
, Ms Campbell released a statement from her Malindi hideout praising
Kenya
as a holiday resort and declaring it very safe for tourists. That was excellent PR for Kenyan tourism, especially after what has happened in the last two months or so. But wait a minute! Who organized that publicity?
You will begin to understand what I am driving at when you realize where Ms Campbell was staying and who owns it. She was at the
Lion In The Sun Resort
in Malindi. A mere weeks stay at this private resort costs 36,000 Euros (don't bother converting it into
Kenya
shillings, just know that it is a lot of money, actually close to Kshs4 million).
Flavio Briatore
It is owned by world renowned playboy Flavio Briatore. This man has been linked to the underworld. Need I say more, you all know the kind of Italian crowd that runs Malindi don't you. My point is that you can be sure that Mr Briatore did not do this kind f favour to the Kenyan government for free. Of course the favor will be returned in some way and I leave that to your imagination. Hint: Mr Briatore is NOT an ice cream magnate.
There have been rumours that Briatore and Campbell are...
Read more
Other Interesting Articles Kumekucha Spotted